2023-07-12
Available to order now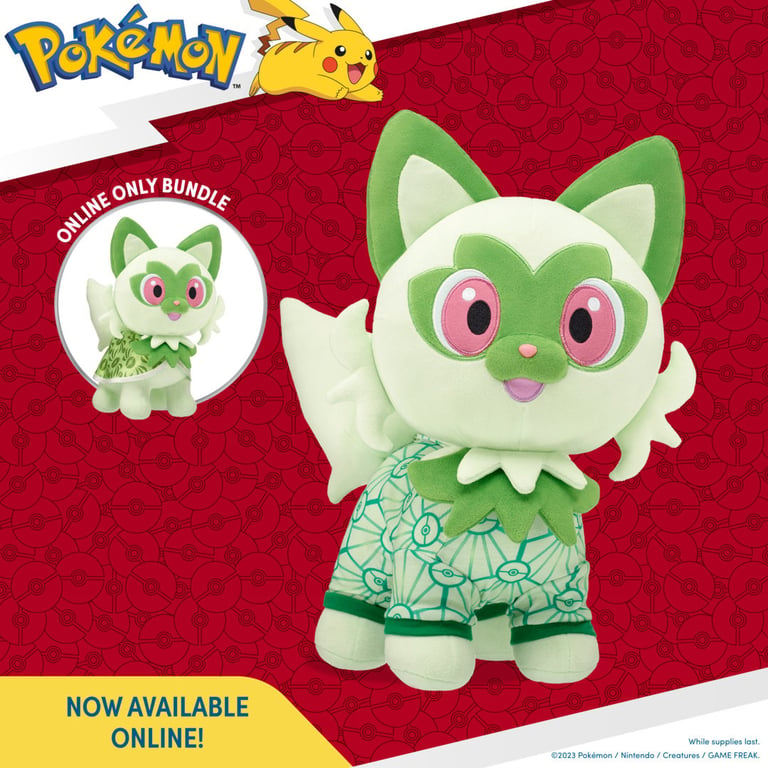 If you love collecting Pokémon plush, take it to the next level with the Build-A-Bear line. Following the release of the water-type Sobble earlier this year, the grass-starter Sprigatito from the latest games Pokémon Scarlet and Violet has now been revealed.
It's available to order now on the Build-A-Bear website and will set you back $32.00 USD or your regional equivalent. You can also get it with a sleeper and cape for $55.00 USD. Here's a bit more about it:
"Soak up the sun alongside your own Sprigatito plush! You'll feel like you're adventuring through the Paldea region with this friendly Sprigatito plush by your side. This Grass-type Pokémon has a cat-like body with green fur, pointy ears and leaf-like tufts on its neck. Grow your team by bringing home your own Sprigatito plush along with its matching green cape and sleeper included!"
Will you be adding this one to your collection? Comment below.
Source: Nintendolife.com