2023-07-07
The forums are being spammed
The Pokémon Company recently launched official community forums on its website, allowing trainers to stay up to date with the latest news, discuss all things related to Pokémon and even help out other community members.
While it sounds like a great way for trainers to interact with each other, the forums are already in need of some serious moderation. The boards are currently being spammed with all sorts of topics. In the 'general' section, there are posts like "Which Pokémon would you eat?" and other stuff we can't even repeat here.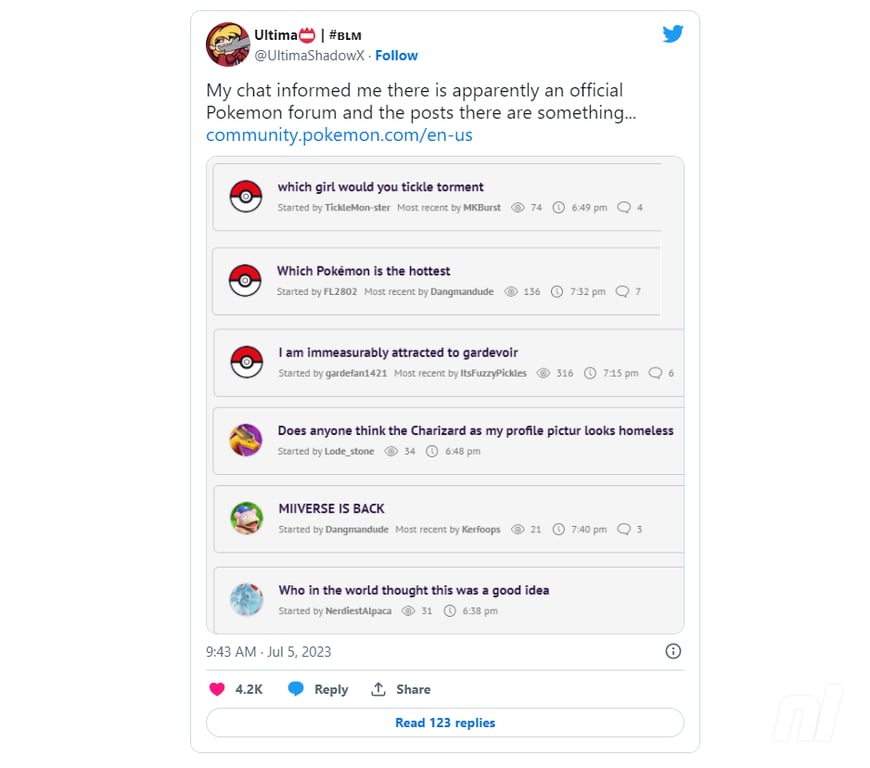 Some trainers are referring to this community forum launch as "Miiverse 2.0". Fortunately, the discussion does seem to be more on-topic in other areas, like the Trading Card Game section.
According to the forum's official rules and guidelines, the board is meant to encourage users to contribute in a "positive way". It also doesn't approve of "foul language or inappropriate themes" and mentions how staff reserves the right to take disciplinary action if individuals are having a negative impact on the community.
If you are game enough to participate in the community discussion on the Pokémon forums, you'll need to log in or create a Pokémon Trainer Club account. Have you checked out these forums yet? Are you at all surprised it's already being spammed? Let us know in the comments.
Source: Nintendolife.com