2023-07-04
A beautiful nostalgia trip in Capcom Town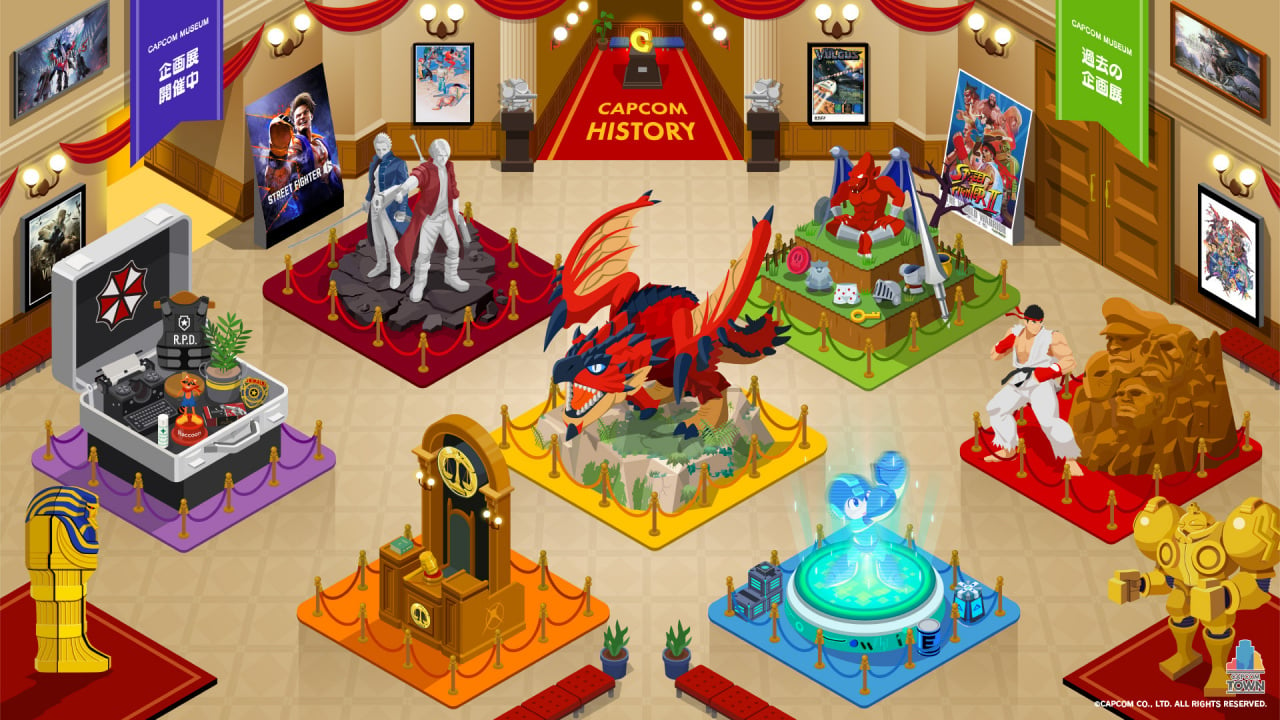 Capcom has launched a beautiful 40th-anniversary website which celebrates the company's history, as well as shares artwork and design docs, and acts as a hub for some of the developer's biggest titles.
Capcom Town is bursting with colour, characters, and chiptune music, which will get anyone who's ever played, seen, or heard of any of Capcom's titles just a little bit giddy. The town is segmented into areas for certain franchises — Street Fighter has a dojo in the top right corner, for instance, while Monster Hunter occupies the space in front of the giant arcade machine.
If you're an eagle-eyed fan, then you'll spot some other small references to Capcom characters throughout. We won't give any of them away, but the ones in the sky give some really deep retro cuts.
You can pop into the C.M.D Museum to look at artwork from many of Capcom's best titles — there is some never-before-seen concept art for some games, high-resolution artwork of characters we've never had access to, and design docs for the original Mega Man, Ace Attorney, and Street Fighter II. An archivist's dream, basically.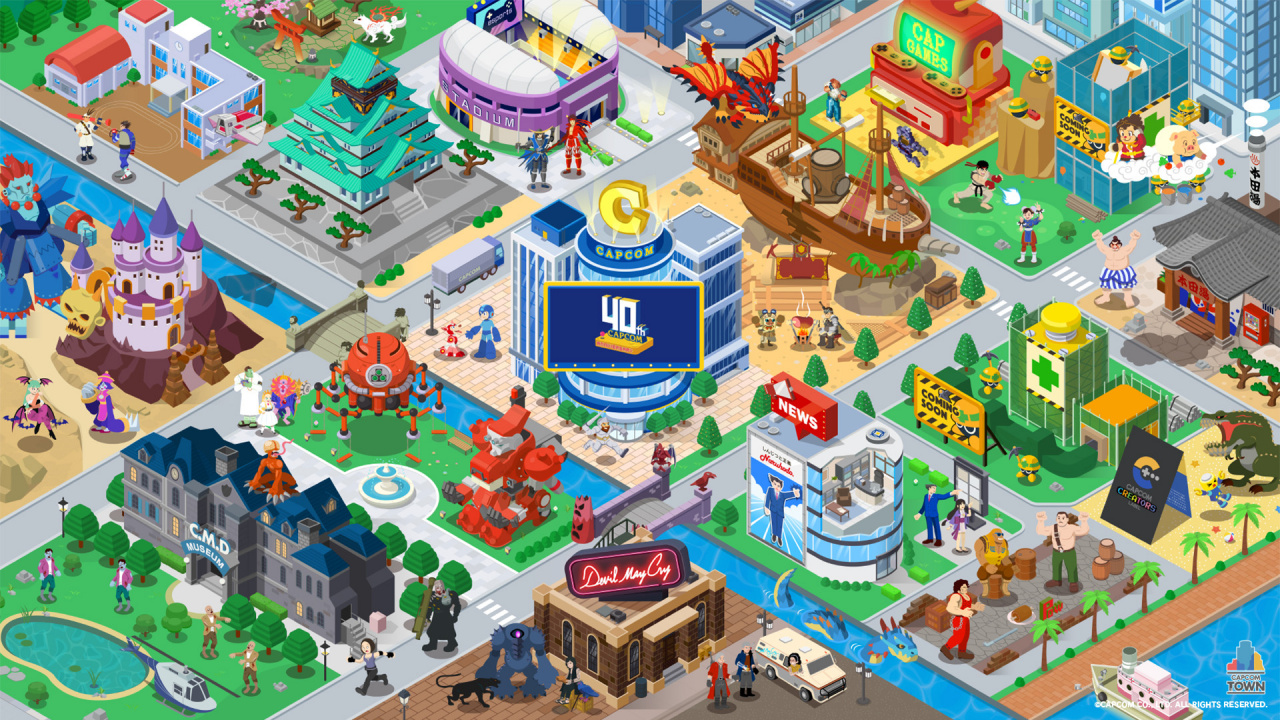 Also, remember the arcade we mentioned above? Well, there are a handful of playable retro games over there — these include Mega Man, Mega Man 2, Mega Man X, Street Fighter II, and Final Fight, and you can play them in English or Japanese. You can also read through the game's instruction manuals and have a look at the cartridges for those titles.
The last little thing we wanted to point out is the Capcom Elections — right now you can vote for the definitive Street Fighter II move, Hadouken or Shoryuken. If you participate, you'll get access to some very cool Capcom Town wallpapers for your phone and PC.
If you want to take a trip to Capcom Town, head on over to the website right now and bathe in the nostalgia.
Yesterday, Capcom held its summer showcase, and while it was light on Switch announcements, we did get a demo for the upcoming Ghost Trick: Phantom Detective remaster, and the announcement of the Apollo Justice: Ace Attorney Trilogy.
Source: Nintendolife.com