2023-01-25
In the UK market
With 2022 hopefully coming to a close, GamesIndustry.biz has now put some interesting statistics on how the gaming industry is faring in one of the world's biggest markets, the UK.
Overall the year had a negative sign, with a 6% drop in total game sales and a 29% drop in the number of consoles sold. However, UK gamers will buy around 2 million gaming consoles in 2022.
The king of sales last year was the Nintendo Switch , even though its sales fell by 27.5% compared to 2021. Part of this lead is due to the availability problems of the PS5, since several times during the year Sony did not supply stores with the necessary stock to meet demand.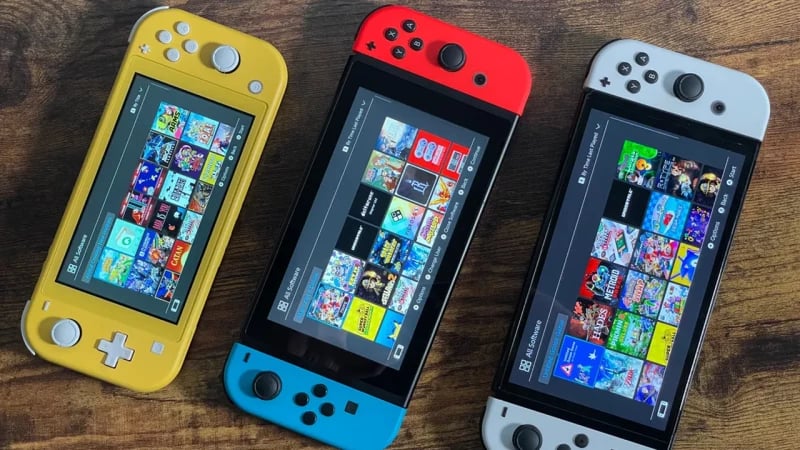 So the PS5 took second place in 2022 in the UK, with sales down 33% compared to 2021. In third place were the Xbox Series X and Xbox Series S, with Microsoft doing slightly better with management of stock There were still shortages during the year, but compared to last year Xbox sales were down 15%. In the end, less than 60,000 sales determined the ranking, with all systems recording a satisfactory run.
Turning now to game sales, the drop is mainly due to lower sales of older releases. The new arrivals of 2022 did exceptionally well overall, with FIFA 23 selling 4% more than its predecessor, Call of Duty: Modern Warfare 2 selling 67% more than Call of Duty: Vanguard and Pokémon Scarlet & Violet record a 36% sales increase over 2021's Pokémon Brilliant Diamond & Shining Pearl.
Here's a breakdown of the top 20 best-selling games in the UK in 2022:
FIFA 23 (EA)

Call of Duty: Modern Warfare 2 (Activision Blizzard)

LEGO Star Wars: The Skywalker Saga (Warner Bros)

Elden Ring (Bandai Namco)

Grand Theft Auto 5 (Rockstar)

God of War Ragnarok (Sony)

FIFA 22 (EA)

Horizon: Forbidden West (Sony)

Red Dead Redemption 2 (Rockstar)

Nintendo Switch Sports (Nintendo)*

Pokémon Legends: Arceus (Nintendo)*

Mario Kart 8: Deluxe (Nintendo)*

Gran Turismo 7 (Sony)

Pokémon Violet (Nintendo)*

WWE 2K22 (2K Games)

F1 22 (EA)

Pokémon Scarlet (Nintendo)*

Minecraft: Nintendo Switch Edition (Nintendo/Mojang)*

Animal Crossing: New Horizons (Nintendo)*

Sonic Frontiers (Sega)
Titles with an asterisk (*) do not include digital sales, only retail sales.