2023-11-20
Another blast from the past appears to be returning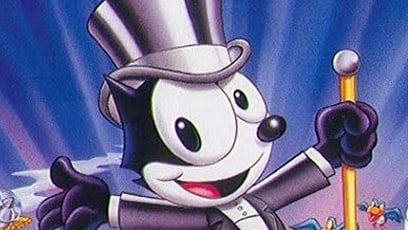 The classic cartoon character Felix the Cat is seemingly making a video game comeback, according to a new rating that's popped up on the ESRB.
The Felix the Cat game for Switch and multiple other platforms is described as a "collection of action platformers" where players navigate Felix through various 2D environments as he goes on an adventure to save his girlfriend from an evil professor. Here's the full description:
"This is a collection of action platformers in which players help Felix save his girlfriend from an evil professor. Players traverse 2D pixelated environments while using gadgets and vehicles (e.g., punching glove, tank, submarine) to defeat small cartoony creatures. Enemies typically fall from the screen when hit; some boss encounters depict whimsical pistol attacks, cartoony bombs, and mild explosions."
The rating is 'E' for everyone and this collection supposedly contains some "mild fantasy violence". Felix the Cat's history on Nintendo platforms extends back to the NES and Game Boy days (1992/93) with Hudson Soft as the developer.
Konami has already released several other classic collections in recent years. Just last month, it launched the Metal Gear Solid: Master Collection Vol. 1 on all platforms including the Switch.
Source: Nintendolife.com