2023-11-17
Featuring over 100 Shiny Pokémon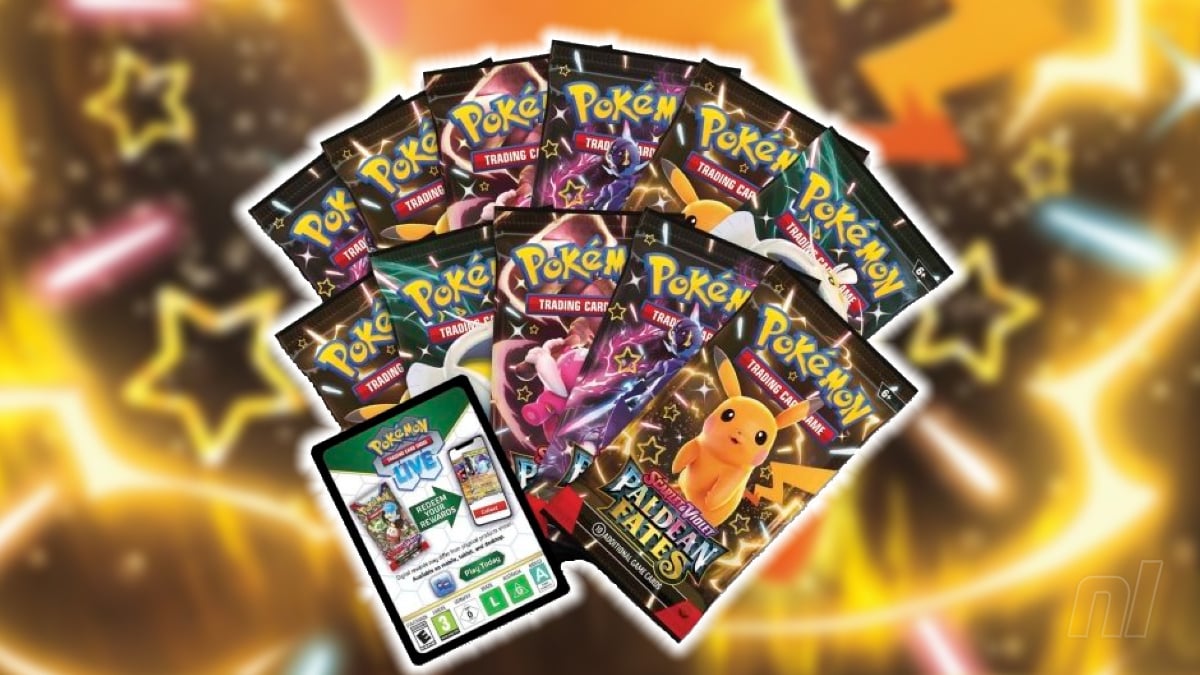 The Pokémon Company has today revealed what's on the cards (literally) for the next Trading Card Game set. The upcoming collection will be titled 'Paldean Fates' and you will be able to start unpacking them on 26th January, 2024.
But just what is involved this time around? Paldean Fates will consist of more than 240 cards including over 100 Shinies (Shiny Pikachu, Tinkaton, Ceruledge and Dondozo have all been confirmed). We will also see some brand-new Pokémon ex like Great Tusk and Iron Treads, and new Tera Pokémon ex cards for the likes of Charizard, Forretress, and Espathra.
You can get a look at some of the pack covers in the following tweet from @SerebiiNet:
The upcoming set will be available in a variety of different products including Booster Bundles, Mini Tins and more. A Paldean Fates Elite Trainer Box is now available to pre-order from the Pokémon Centre online store for £49.99 which contains 11 Booster Packs, two full-art foil promo cards featuring Mimikyu, card sleeves, Energy Cards, a player's guide and much more.
What do you make of this upcoming collection? Will you be picking any of them up next year? Let us know in the comments.
Source: Nintendolife.com