2023-10-27
T-shirt collections are dropping over the next month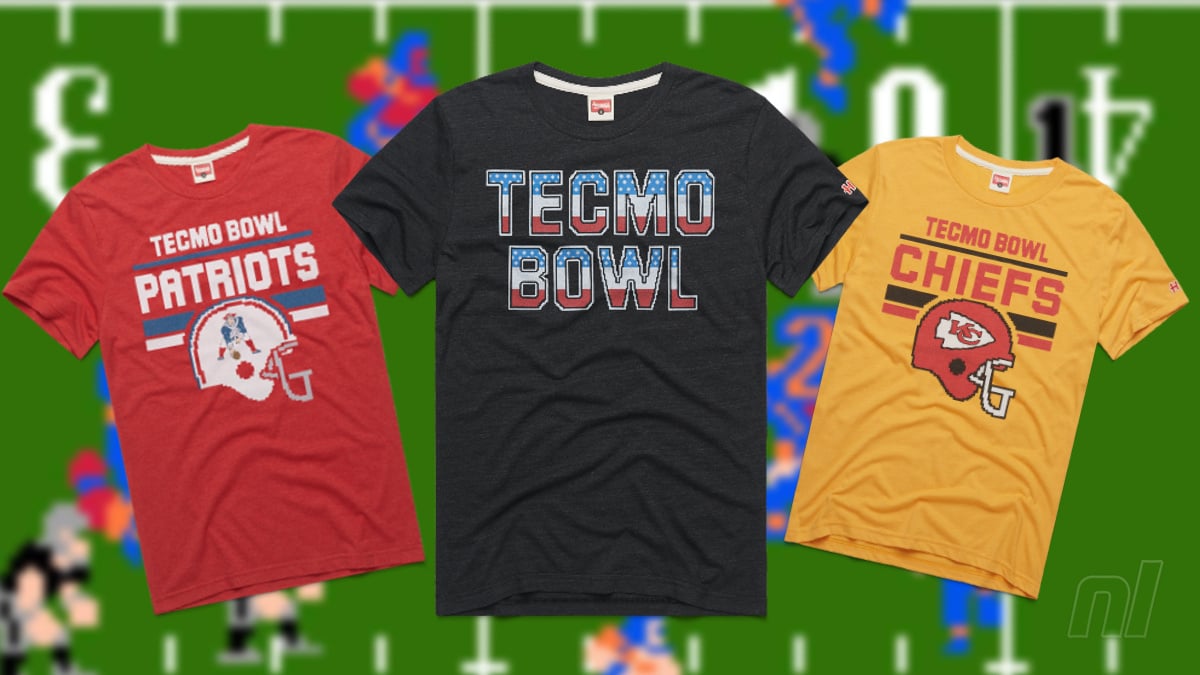 American retailer of vintage-inspired graphic t-shirts Homage has announced that it has teamed up with Koei Tecmo for a range of Tecmo Bowl apparel, the first item of which is available on the Homage website today.
Launching with the Tecmo Bowl American flag logo t-shirt (now available for $32), the collection will be released in a series of waves over the coming months. The first of these kicks off on 2nd November, with a collection of tees that see all 32 NFL teams represented by their helmet logo in the classic pixel art Tecmo Bowl fashion.
The next wave will launch on 16th November, with 10 NFL legends (who you might remember playing as in the 1989 NES classic) being treated to a Homage "Player Shirt". Both the team and the player ranges will retail for $38.
You can find all of those who make up the initial Tecmo Bowl player collection below:
Jerry Rice, San Francisco 49ers
Barry Sanders, Detroit Lions
John Elway, Denver Broncos
Jim Kelly, Buffalo Bills
Randall Cunningham, Philadelphia Eagles
Christian Okoye, Kansas City Chiefs
Thurman Thomas, Buffalo Bills
Derrick Thomas, Kansas City Chiefs
Clay Matthews, Cleveland Browns
Howie Long, Los Angeles Raiders
Further waves of NFL player t-shirts will be coming in the future, with a 'Quarterback Player Pack' and 'Wide Receiver Player Pack' arriving in November, and a 'Defensive Player Pack' and 'Running Back Player tee' set for December.
You can get a taste of the upcoming team t-shirts (heading our way on 2nd November) from the images below — remember, there will be one of these for every team.
All of the items in the Tecmo Bowl collection will be available in unisex sizes XS-3XL and can be shipped within the United States (sorry, European football fans).
Source: Nintendolife.com