2023-10-14
"While supplies last"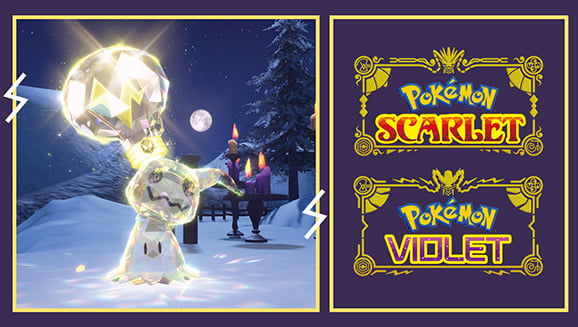 To celebrate Halloween, The Pokémon Company has announced a special GameStop distribution event for Pokémon Scarlet and Violet.
Between October 13-19, 2023, trainers will be able to get a free code card for an Eletric-Tera Type Mimikyu when they visit a GameStop in the US or Canada. It will come in a Cherish Ball, has a Classic Ribbon and is holding a Life Orb - increasing the damage of all its moves at the cost of its own HP.
This special Mimikyu is also equipped with the move "Thunderbolt", which receives a "same-type attack bonus" when it is Terastallized into an Electric-type Pokémon. Here's how you can redeem this Pokémon if you receive one of these codes (via the Pokémon website):
Launch your Pokémon Scarlet or Pokémon Violet game.
Select Poké Portal on the X menu.
Select Mystery Gift, then select Get with Code/Password to connect to the internet.
Enter your code.
Watch as the gift arrives in your game. (Pokémon will appear in your party or your Pokémon Boxes.)
Be sure to save your game.
And once again, no purchase is required to get this code card, but it's only available at GameStop "while supplies last".
Source: Nintendolife.com