2023-10-10
Mario, Link and Samus for mere Platinum Points, plus postage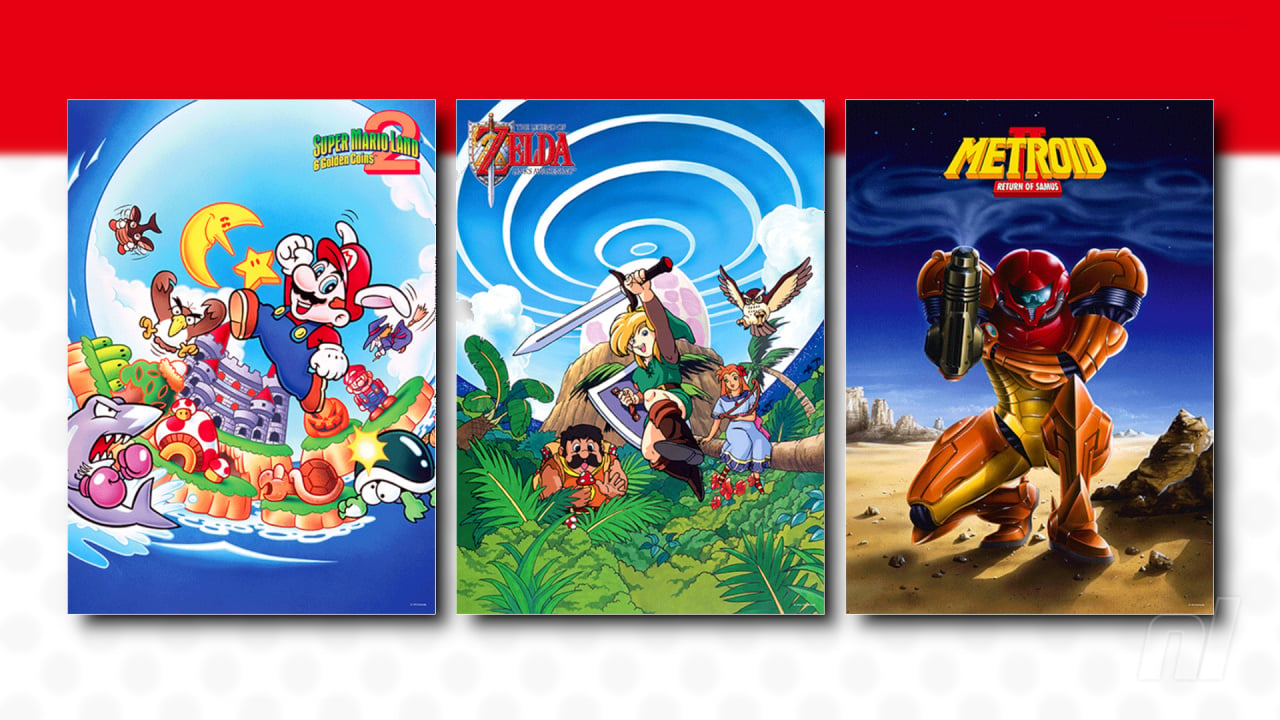 Nintendo has made the fetching Game Boy poster set above available in European My Nintendo Stores.
Featuring key art from three handheld classics — Super Mario Land 2, The Legend of Zelda: Link's Awakening, and Metroid II: Return of Samus — these My Nintendo Store exclusives are available on the stores across the region for 600 Platinum Points, plus shipping.
According to the webpage, these 70 x 50cm posters are "printed on 200g/m² glossy coated artpaper and will be shipped rolled up in a box." You know, as opposed to folded up in an envelope or scrunched up in a jiffy bag.
They haven't appeared on the North American stores at the time of writing, but we'll be sure to update this article if they do pop up. For those of you in Europe, head to your regional My Nintendo Store to snap these up before they're gone.
All three of the games are available via the Nintendo Switch Online Game Boy app, and they rank among the system's finest offerings — check out our reader-ranked list of every available Game Boy title on the subscription service (updated just today to include new arrivals BurgerTime Deluxe and Kirby's Dream Land 2):
Source: Nintendolife.com