2023-10-01
Update #2: Po-come on, they've sold out!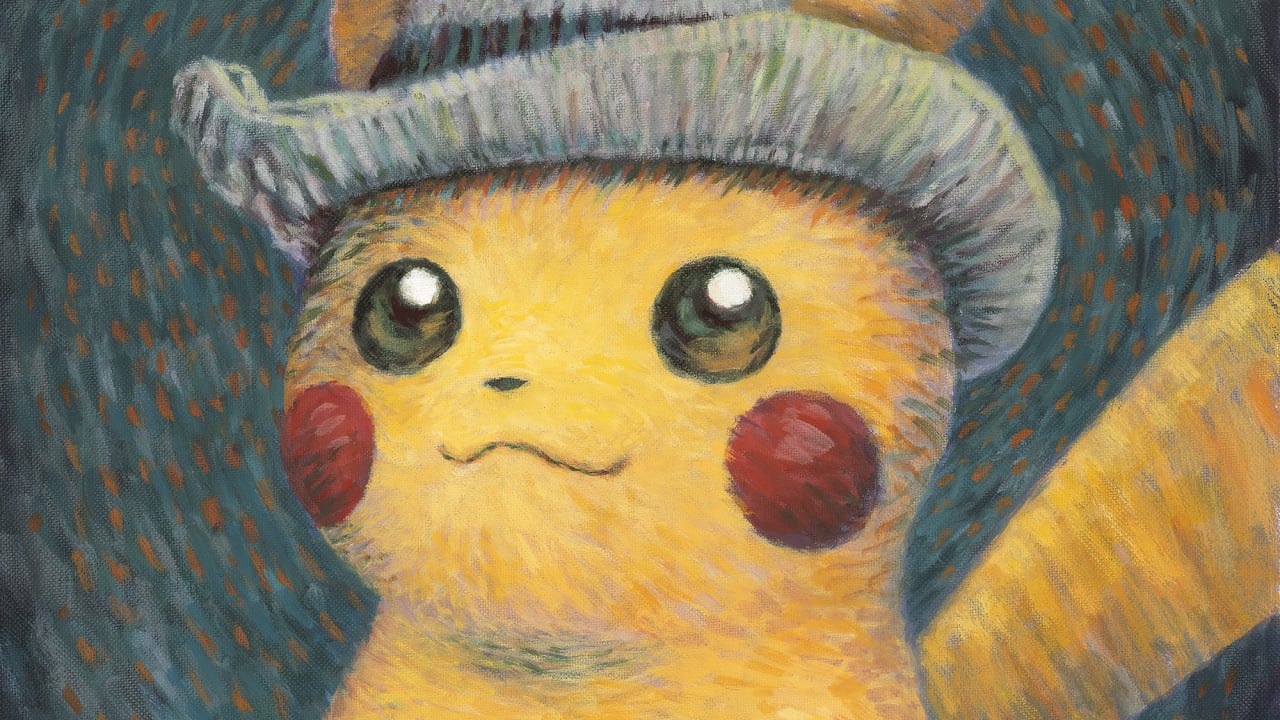 Update #2: The Pokémon Company has issued a formal apology as just a day after the Van Gogh collaboration kicked off, all of the merchandise has already sold out.
We've been reporting on the ludicrous resales and queues as fans line up to get these limited products, but TPC has confirmed it has sold out both at the museum and on the Pokémon Center websites.
It has confirmed, however, that it will be working out other ways to give out the exclusive promo card. Here's the statement below:
"We apologize to all the fans eagerly awaiting our Pokémon Center x Van Gogh Museum release today.
Due to overwhelming demand, all our products from this collection have sold out. We understand this is disappointing to many who were looking to our official email and social media channels for guidance on how and when to purchase. We are actively working on ways to provide more "Pikachu with Grey Felt Hat" promo cards for fans shopping at Pokémon Center in the future. Details will be released at a later date.
Thank you for your understanding and continued support."
---
Update [Fri 29th Sep, 2023 11:30 BST]: You might have seen yesterday's videos of crowds descending on the Van Gogh Museum store in an attempt to grab up some of its exclusive Pokémon merchandise. Well, as expected, it seems that more than a few members of this opening-day crowd were out to make a quick buck, as many of the limited-time items can now be found on eBay with a huge price markup.
It's the exclusive Pikachu X Van Gogh Museum card that appears to be the most popular item out there at the moment. The card could be obtained by taking part in the museum's 'Pokémon Adventure' activity (specifically listed as "For ages 6 and up", we might add), which, when completed, could be handed in at the venue reception for one of the limited-availability cards.
Despite the fact that these were free prizes for taking part in a children's activity, they can now be found online with an average asking price of £300-£400. Check out the following tweet from @shikaskye to get an idea of just how many of them are being listed.
Even some of the collaboration's Pokémon prints are being listed for resale, which, we hasten to add, can still be purchased online from the Van Gogh Museum shop.
Today's online resales are disappointing to see, though hardly unsurprising after yesterday's scenes. We like to think that things will quieten down over the next few days, but we fear that as long as stocks last, the scalping will continue.
---
Original article [Thu 28th Sep, 2023 16:10 BST]: Today marks the opening day of the Pokémon X Van Gogh Museum collaboration in Amsterdam. The event brings Pokémon-inspired interpretations of some of Van Gogh's most famous works to the museum floor and there is some exclusive merchandise to pick up too — the latter of which has apparently brought out droves of scalpers to the venue's gift shop, keen to grab as much of the exclusive collaboration as possible while stocks last.
Videos shared to Twitter by @monkeloidtv and pokeboy26 (via @Jorden1506) appear to show the shop's interior flooded by crowds of people after the collaboration prints, plushies, and cards. It is worth pointing out that while the video caption explicitly refers to those being filmed as "scalpers", we can't say for certain that all those in attendance were after a profitable resale. Either way, the crowded scene is really rather shocking. Note. The second video features an f-bomb at the very end — skip that one if you'd prefer not to hear it.
Of course, this is not the first time that we have seen crowds of people attempting to snap up some exclusive Pokémon merchandise. We previously saw McDonald's UK limiting the purchase of Happy Meals in an attempt to get ahead of scalpers after the limited edition cards back in 2021, and scenes like those above might imply that such restrictions will start to become commonplace in the future.
Serebii's Joe Merrick took to Twitter to comment on the reports from the opening day of the Van Gogh collaboration, stating that buying merchandise solely for the resale potential is "not an acceptable practice":
This makes me so sad and is why we can't have nice things
I saw so many wanting to go over in the first few days just to get any card and merch to resell. This is not an acceptable practice. If you do that, shame on you.
The collaboration runs until 7th January 2024, and we would imagine that the crowds will quieten down over the coming months. That being said, if you are not able to make it to Amsterdam but still want to get involved with the exclusive merchandise, then many of the items can be found on the Pokémon Centre online store including the Pikachu plush, figurines, tote bags and more — though who knows how much will be left after today.
Have you experienced Pokémon scalpers before? Let us know your experiences in the comments.
Source: Nintendolife.com