2023-09-25
Bitmap Soft is back with more neo-retro titles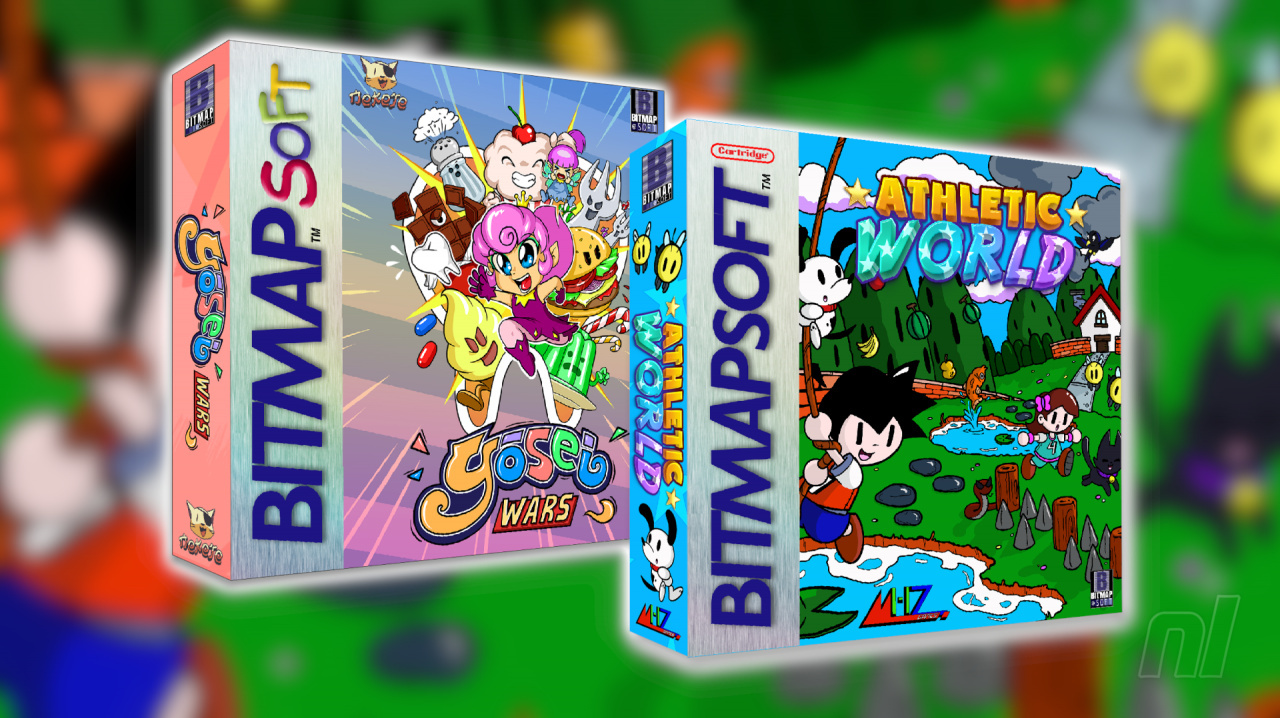 Although you might not believe it, the Game Boy remains a vibrant platform for small devs continuing to explore the handheld's potential several decades after its 1989 launch and publishers are still producing physical games for it.
Bitmap Soft is one of the most prolific publishers in this neo-retro space, and it has two new Game Boy titles lined up for release in the middle of May, with pre-orders now live.
The first is Yõsei Wars, a cute platformer for GBC developed by Felix M A – Nekete that follows the deterioration of the alliance between Junk Food and the Tooth Fairies as the grub attacks and captures the Fairies' castle.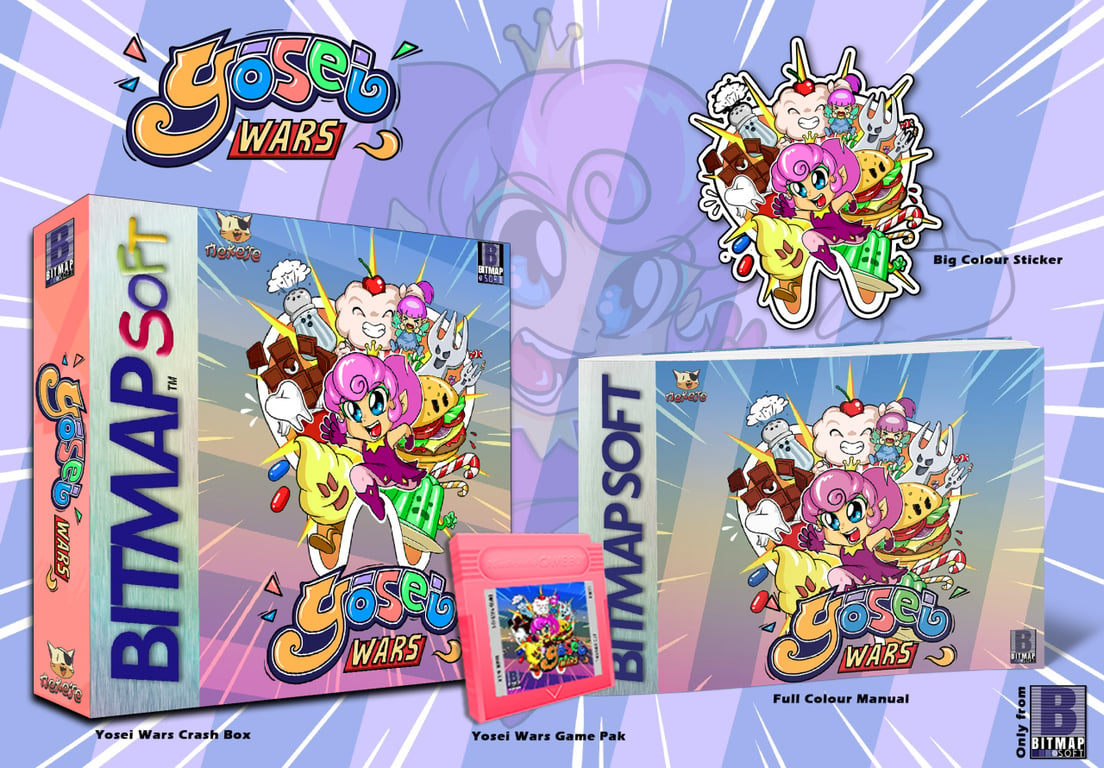 For an eternity, there was peace and tranquillity that would see an alliance between Junk Food and the elegant Tooth Fairies. The former would make teeth fall out while the latter would collect them – generating energy for both.
Then one day without any warning, while the last of the free fairies were performing a prayer to the God of Teeth, the junk food attacked the fairies' castle – capturing them all.
In a distant forest, a strong explosion shook the place…That is where our story begins.
Hanoka was wandering in the middle of the forest feeling somewhat lost, when she heard cries for help.She rushed to the source of the sound and found that a group of Ice Creams had a shipment of teeth and were holding a Fairy captive.
Hanoka managed to recover all the teeth while avoiding the Ice Cream monsters, and as she did , she felt a surge of energy within her. A bolt of lightning shot out of her hands, which a llowed her to defeat one of the monsters. However, she realized that her new power was unstable and any contact would cause her to teleport away (most likely near other teeth, the source of her power).
After facing several other monsters, she blew up the cage and freed the Fairy. Together, they formed the Liberation Force to fight against a new Captain General who was using the Junk Food Generals to kidnap fairies and extract their energy.
The second is Athletic World from MHZ Games, a platformer that sees a boy and girl set out on an adventure in the eponymous world, taking place in 10 'events', presumably designed to test their athletic prowess.
A boy and a girl are bored playing a ball game when a cat and a dog show up out of nowhere and they all go on an exciting new adventure in Athletic World.
Athletic World is a platform game like no other on the Gameboy. It will test your skills across 10 stages consisting of 10 events. Each event has different obstacles the player must overcome to advance to the next challenge.
Both Yõsei Wars and Athletic World are up for pre-order now on Bitmap Soft's site for £45.00 each, available in Digital or Physical forms, with a mid-May dispatch date. As you can see above, the physical forms mirror OG Game Boy boxed releases (as with Bitmap's other GB releases) and come with a manual and sticker set.
Let us know below if you're still down for a GB cart, and if either of these throwback platformers tickle your fancy.
Source: Nintendolife.com