2023-09-22
Monster Hunter Rise: Sunbreak wins Game of the Year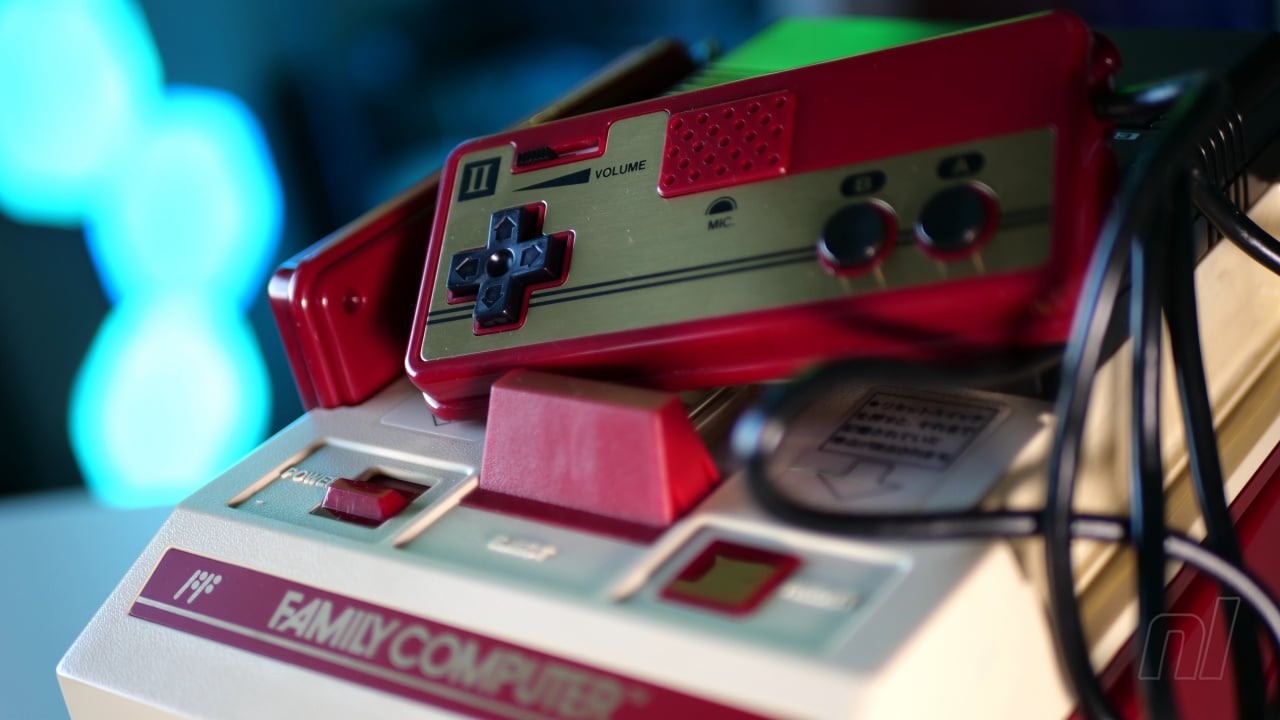 At this year's annual Tokyo Game Awards, which are held during the Tokyo Game Show, the Family Computer — known as the Famicom or NES (to us) — won the Minister of Economy, Trade and Industry Award (thanks VGC).
That's a rather long title for an award that recognises someone or something that has contributed significantly to the growth of the Japanese games industry. The official website says that "Rather than just being a hit toy, it laid the foundation for the world's game industry, which has continued to develop for 40 years up to the present day", and that the video games industry would not be where it is today without the Famicom. For reference, FromSoftware president Hidetaka Miyazaki won the award in 2022.
Takashi Tezuka, game designer and assistant director on the original Super Mario Bros. who is a long-time Nintendo employee — and is also producing this year's Super Mario Bros. Wonder — accepted the award on behalf of Nintendo. According to VGC, the game designer said that this award should be shared with all of the developers who created games for the Famicom — a nice little comment, we think.
Nintendo's first video game console wasn't the only recipient of an award, however. Monster Hunter Rise: Sunbreak won the Grand Award for Game of the Year — which covers games released from April 2022 to March 2023 in Japan. The expansion to the hugely successful Monster Hunter Rise launched in June 2022 on Switch and PC, with PlayStation and Xbox ports following in 2023.
The Nintendo Switch's library had a number of other winners — Splatoon 3, Xenoblade Chronicles 3, and all received an "Award for Excellence". The latter also received the "Best Sales Award" — no surprises there.
Indie adventure title RPG Time: The Legend of Wright won the "Game Designers Award", which is chosen by a panel of nine big industry names working in Japan today This year's panel included Masahiro Sakurai, the creator of Super Smash Bros., PlatinumGames founder Hideki Kamiya, and NieR creator Yoko Taro.
Here's a list of all of the night's winners:
Grand Award
Monster Hunter Rise: Sunbreak
Award for Excellence
Earth Defense Force 6

Crisis Core -Final Fantasy 7- Reunion

God of War Ragnarök

Hogwarts Legacy

Monster Hunter Rise: Sunbreak

PARANORMASIGHT: The Seven Mysteries of Honjo

Pokémon Scarlet & Violet

Resident Evil 4

Sonic Frontiers

Splatoon 3
Xenoblade Chronicles 3
Best Sales Award
The Minister of Economy, Trade and Industry Award
Game Designers Award
RPG Time: The Legend of Wright
It's a fitting year for the Famicom to win the award, as the console celebrated its 40th anniversary earlier in the year. A special website opened up to commemorate 40 years of the landmark console and it's a delight — even if you can't read Japanese.
Source: Nintendolife.com