2023-08-27
Will you give this lonely Pokémon some love?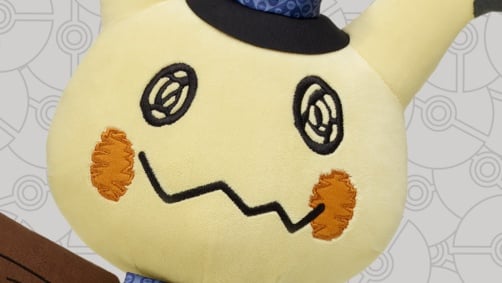 Build-A-Bear's popular Pokémon plush line has this week announced the Ghost/Fairy-Type Mimikyu as its latest addition.
It's available online now to order in a bundle, and will be arriving in stores "soon". If you do go with an online purchase, you'll get a 5-in-1 sounds device, a hat and bow tie set, and a cape and hat set. Here's a look:
"It's not a disguise—Mimikyu is really the newest Pokémon plush at Build-A-Bear Workshop! Will you give this lonely little Pokémon some love? This Ghost- and Fairy-type Pokémon plush hides under a cloth that resembles Pikachu."
In the US, this bundle will set trainers back $69.99 USD, and in the UK it's priced at £55.50. Again, the bundle is an "online exclusive", but you can also pick up a standalone version of Mimikyu for just $34.99 / £26.00. The themed items will also be available as standalone purchases.
Mimikyu first appeared in the Pokémon Sun and Moon games and has even featured in spin-off games like Pokémon Unite.
Source: Nintendolife.com